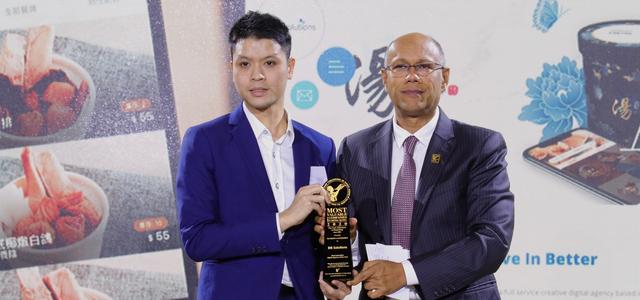 BIB Solutions
BIB Solutions wins "Most Innovative Digital Agency of the Year"
2019/12/12
BIB Solutions, a pillar subsidiary of Brilliant Group, has been crowned the "Most Innovative Digital Agency of the Year" at the Mediazone Group's Disruptive Innovation Forum 2020, held on December 12 in Hong Kong.
Read more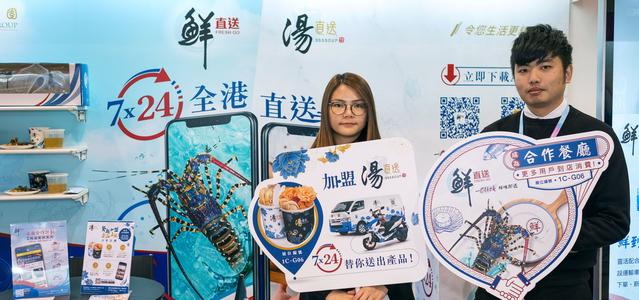 Brilliant Group
Brilliant Group joined the SmartBiz Expo 2019
2019/12/06
From December 4 to 6, 2019, the Hong Kong Trade Development Council SmartBiz Expo 2019, the one-stop platform for enterprises to explore market opportunities and trends in business, was held in Hong Kong Convention and Exhibition Center.
Read more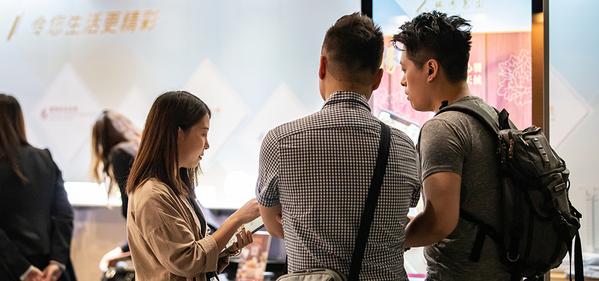 BIB Solutions
11th HKTDC Entrepreneur Day
2019/05/17
BIB Solutions had exhibited in the 11th HKTDC Entrepreneur Day which held on 16 and 17 May, demonstrating the operation opinion and service content to the interested public and other enterprises.
11th HKTDC Entrepreneur Day, brought together more than hundreds of exhibitors, helping start-ups to get inspired, to seek funding, sourcing talents and building connections, and for investors to discover innovative products and services. Understanding the skyrocketing development of E-commerce, we are committed to providing comprehensive creative digital services and creating the best marketing benefits for customers, services including brand management, mobile and web development, digital marketing, network security, printing services etc.
Read more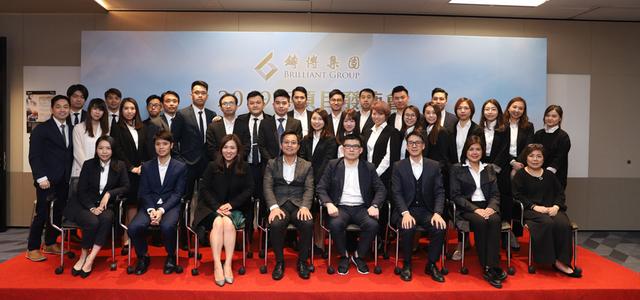 Brilliant Group
Brilliant Group Project Announcement Conference 2019
2019/02/26
Brilliant Group Project Announcement Conference 2019 held at FT Life Tower was presented on 26 February 2019, different sectors met together to discuss the future business opportunities and development.
Read more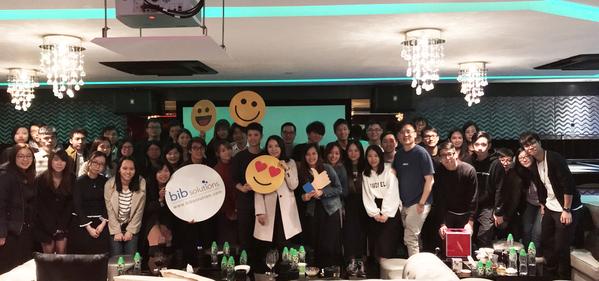 BIB Solutions
BIB Solutions Annual Dinner
2018/12/28
BIB Solutions believes manpower weighs the most in a successful company. In order to commend all colleagues for their excellent efforts, annual dinner was held to comfort and fight work pressures. Various cuisines and entertainments such as "Coral Hind", "Red King Crab", snooker and darts were provided for colleagues to enjoy the night. The greatly awaited Year-end lucky draw have also made the atmosphere active and delight. We are proud to work with such dedicated and talented colleagues and look forward to their future contributions.
Read more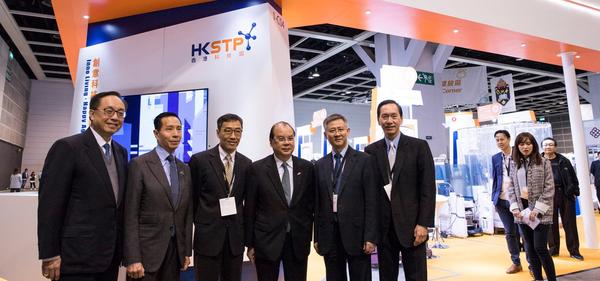 BIBMHK X Andesfit
The Gerontech And Innovation Expo Cum Summit 2018
2018/11/26
The Gerontech And Innovation Expo Cum Summit 2018, a joint annual event hosted by the HKSAR Government and Hong Kong Council of Social Service, and co-organized with Hong Kong Science and Technology Parks Corporation, has launched kick-off ceremony on 22 November at the Hong Kong Convention and Exhibition Centre.
Read more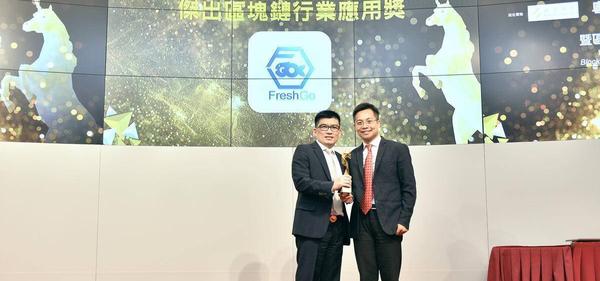 BIB Solutions
BIB Solutions X FreshGo
2018/11/20
The "World Digital Economy Unicorn Award Ceremony and Blockchain Unicorn Incubation Program Finalist Ceremony", organized by The Guangdong-Hong Kong-Macao Greater Bay Area Blockchain Alliance (GHMBA), is hosted in the HKEX on 20th November 2018. "FreshGo", Hong Kong's large fishery trading platform developed by BIB Solutions, received the "Outstanding Blockchain Industry Application Award".
Read more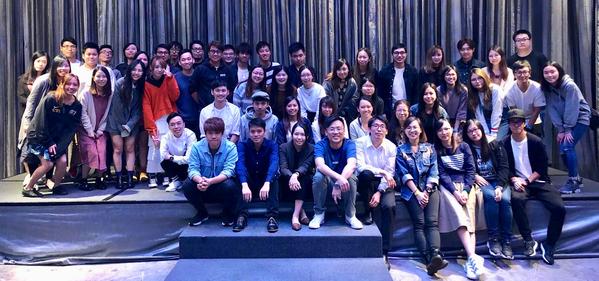 BIB Solutions
BIB Solutions banquet
2018/11/02
To show appreciation to the hard work of our colleagues, BIB Solutions hosted a corporate dinner at Hotel Icon, offering buffet dinner and different games. We Understand a balanced lifestyle can enhance creativity, and it is the impetus of life. Company dinners can promote communication between colleagues, truly unite the team's centripetal force, together to a better BIB Solutions.
Read more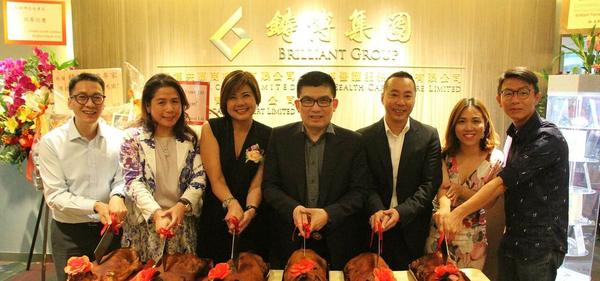 BRILLIANT TRAVEL EXPERT
Brilliant Travel Expert is Officially Open
2018/06/27
Brilliant Travel Expert Limited (Hong Kong Travel Agents License Number: 354295), another new business of Brilliant Group, was officially opened On June 27, 2018. The ceremony was a great success and well-attended. All the guests were gathered there to witness the foundation of this brand new travel platform.
Read more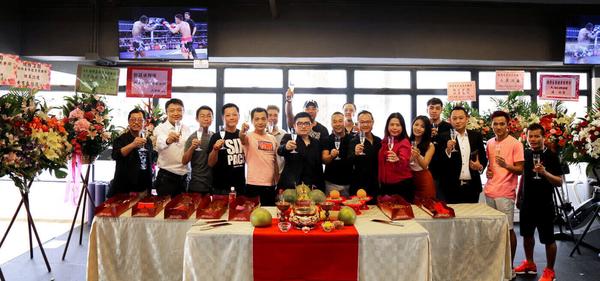 BRILLIANT FITNESS CLUB
Brilliant Fitness Club Opening Ceremony
2017/09/27
September 27, 2017 is the official opening of Brilliant Fitness Club Limited (BFC), a new subsidiary of Brilliant Group. The opening ceremony was well attended and special appearances by our Star Yoga Coach, Coffee Lam, and Champion Muay Thai instructor, Gary Tang. The climax of our opening was Gary performing various Muay Thai movements and sandbag kicks!
Read more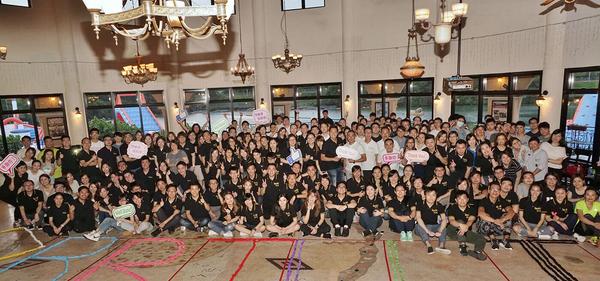 BIB SOLUTIONS
Team-building Day of Brilliant Group
2017/05/11
On May 11, around 200 employees of Brilliant Group partook in a series of team-building activities at Lake Egret Nature Park, to enhance mutual communication and strengthen corporate cohesiveness.
Read more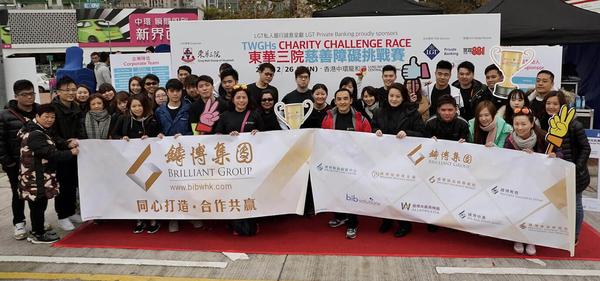 BIB SOLUTIONS
TWGHs Charity Challenge Race
2017/02/26
On Feb 26, 2017, Brilliant Group participated in the TWGHs Charity Challenge Race to raise funds for the TWGHs Development Fund of Kwong Wah Hospital Redevelopment Project. Our teams surpassed our expectation and overcame various obstacles along 2.5km racecourse in given time!
Read more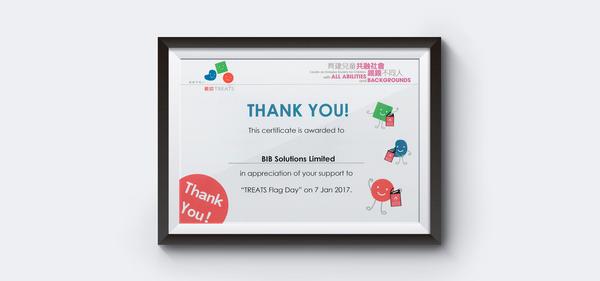 BIB SOLUTIONS
Support to TREATS Flag Day
2017/01/07
TREATS Flag Day 2017 was successfully held on 7th January! BIB Solutions has put our best effort for support. The donations enabled TREATS to develop more inclusive program and create life-changing opportunities for underprivileged children.
Read more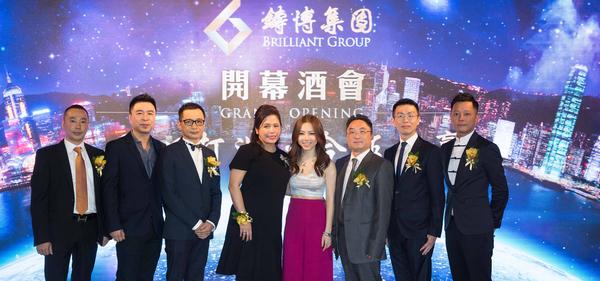 BIB SOLUTIONS
Brilliant Group Opening Ceremony
2016/10/27
The grand opening of our four subsidiary companies of Brilliant Group, Allwins.com Limited, BIB Health Care Centre Limited, Brilliant Education Expert Limited, Brilliant Overseas Immigration and Investment Limited was held on 27th October, 2016. G.E.M., Tang Tsz-Kei, was invited as our guest performer.
Read more